Use Challenges to set goals, motivate yourself, and challenge your friends! You can track your results and compare them to the other members in the MapMyWalk community. Prizes are given away for certain challenges so hurry up and join one today!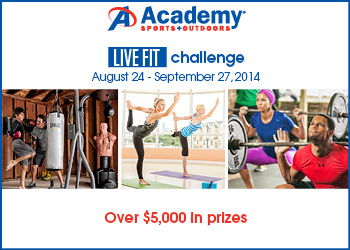 Academy Live Fit 2014
Take the Academy LIVE FIT Challenge and log your workouts for a chance to win one of many prize packages valued at $5,500!